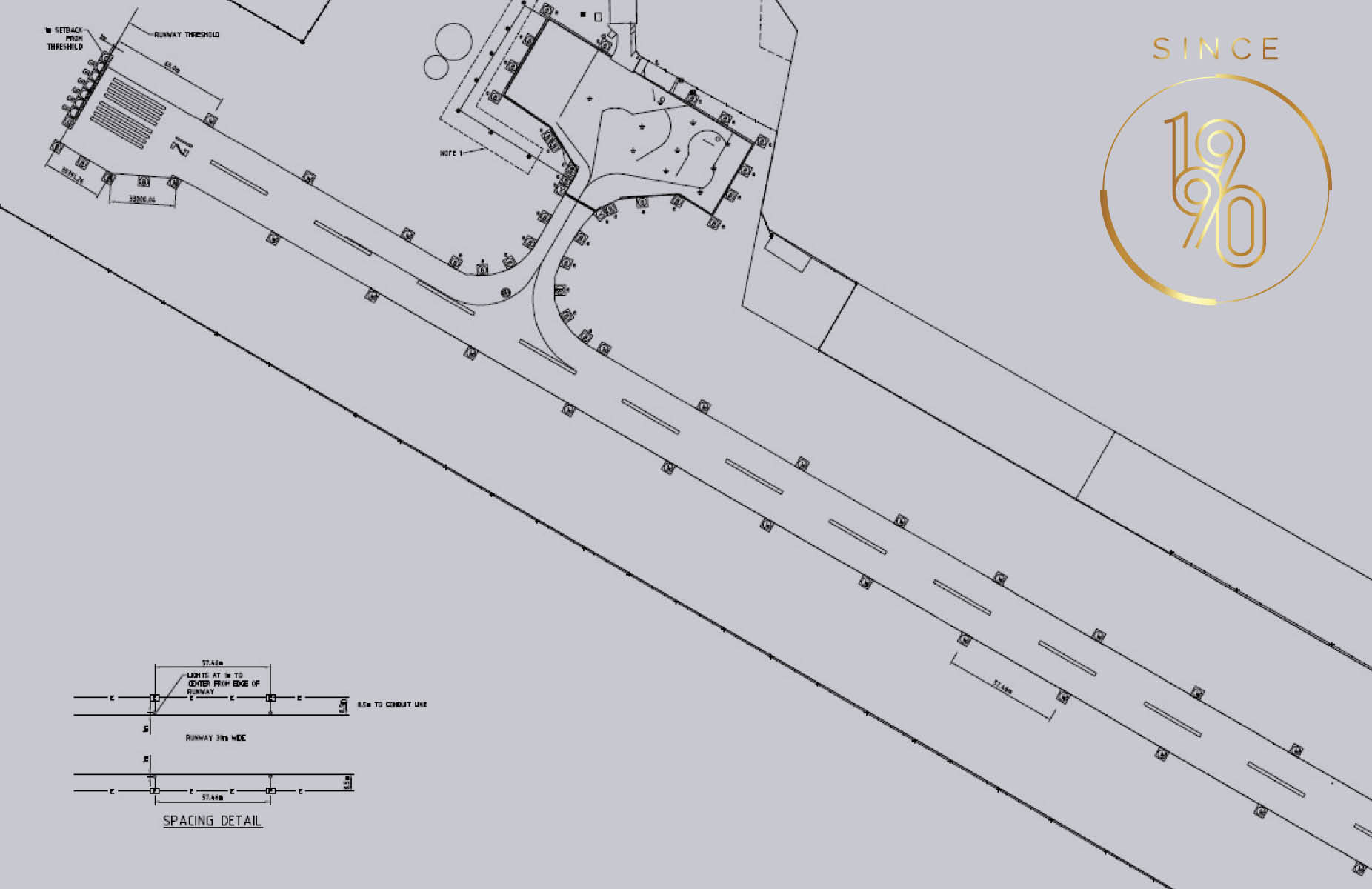 Airport Lighting Consultants
ALS are more than willing to help interested parties who may be in the midst of putting together documentation for a tender or specification and could benefit in dealing with a company that has over 100 years collective experience in dealing with aerodrome lighting requirements. We have been in business over 32 years and are abreast of the current MOS139 regulations that govern airfield and associated lighting in Australia.
During this time we have seen many changes in the industry and are quick to implement changes to our own product offering as may be required from time to time.
Whilst we deal with parties here and overseas, we consider our strength lies in keeping things local, in particular when dealing with consultants, regional councils and shires.
More than just a supplier, we are manufacturers of the widely used PAL low intensity light fitting. Being an independent, local company means we are free to develop new products for local industry in line with the requirement of MOS139 standards as set by CASA. In recent times we have introduced the PALLED fitting.
The PALLED is the first and only locally manufactured MOS139 compliant LED light fitting for low and medium intensity runway installations. With the PALLED being installed at over 100 aerodromes across Australia, LED lighting has proven itself to the local market. This has enabled us to be the only Australian supplier of a complete LED installation of low intensity runway lighting. ALS have also assisted consultants who have been charged with preparing documentation for Helipad tenders as our equipment lends itself to being used at these installations also.
Given that we are a local manufacturer of the PAL, PALLED, IWI, PAPI and PAALC, supply of spares and on-going support is never far away.
Whether you are a consultant looking to incorporate some local knowledge into your next project or simply someone working for council who has been charged with investigating the costs of a potential lighting upgrade, ALS can provide expert advice to ensure compliance is met for whatever your requirement may be at no expense.
Call or email us today to discuss your requirements without obligation.
Email us: sales@airportlighting.com.au
Phone: +61 3 9432 0511
Request a Sample: sales@airportlighting.com.au